Putn sSS
Be sure to see the videos on our Facebook page...
Welcome to the Hollow Brook Family Riding Center!

Located 1/4 mile from the Taconic State Parkway on Peekskill Hollow Road in scenic Putnam Valley, we offer riding lessons for all ages. We specialize in lessons for children, but beginners and experienced riders of all ages are welcome and encouraged. Come ride with us—our horses are great and our loving staff has over 35 years of experience. We can match you to a horse to suit your talents and desires.
We offer western riding lessons, summer riding programs, trail rides/lessons, pony rides, and
horse sales
.
We offer summertime trail rides for experienced riders—call us!
We offer expert and loving boarding facilities. We care for your horses as if they were our own.
WE had a free
OPEN HOUSE ON SATURDAY!
It was a beautiful day and many people came to:
•
Meet our students!
•
Meet our horses!
•
Get a free 15-minute lesson!
...including our Putnam Valley Town Supervisor Jacqueline Annabi!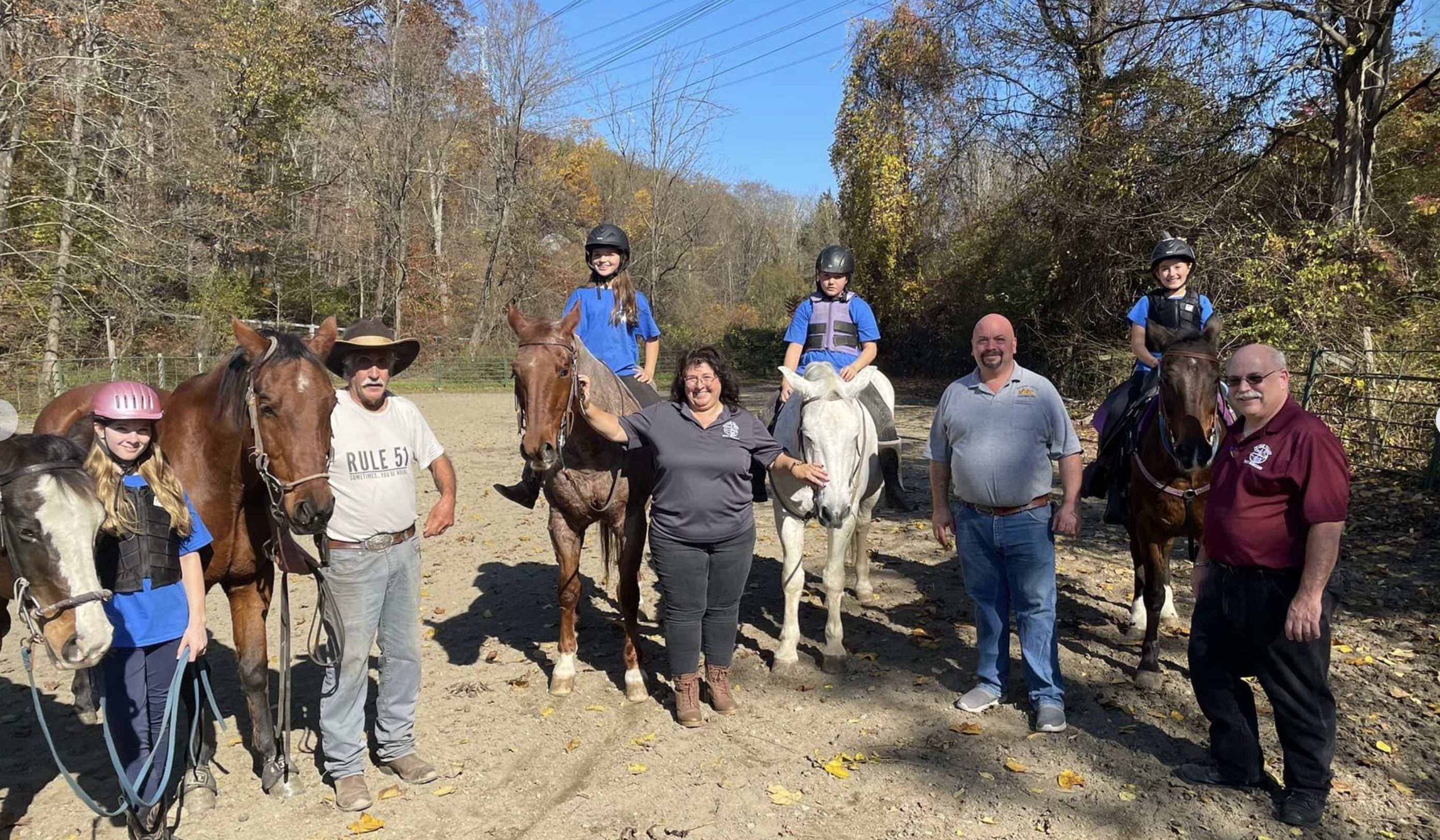 See the full video coverage on our Facebook Page!
Christmas holiday camp
December 26, 27, 28, 2910am - 3 pm
Call for pricing

Special rates for children 10 and under